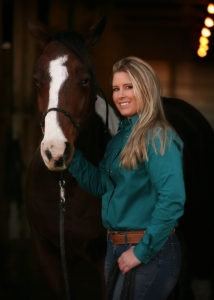 Tara grew up in Clarkston Washington. In 2001 she moved to Illinois to start her apprenticeship with one of the top Natural horsemanship clinicians in the country. After 3 ½ years, Tara returned home and began her own horse training business Natural Performance Horses LLC. She trained and conducted horsemanship clinics and demonstrations throughout the Northwest.
After a few years Tara started working at RVAC. Immersed in the world of dogs her love of animal behavior lead her to start her studies in dog psychology. She found her role model in Cesar Milan and started practicing what she learned on her own dogs as well as dogs she rescued from euthanasia due to behavior issues.
Tara completed the Cesar Milan fundamentals of dog behavior 1 in March of 2014. She continues her education with other top trainers, in her pursuit to one day own her own Boarding /Training facility for difficult and problem dogs.